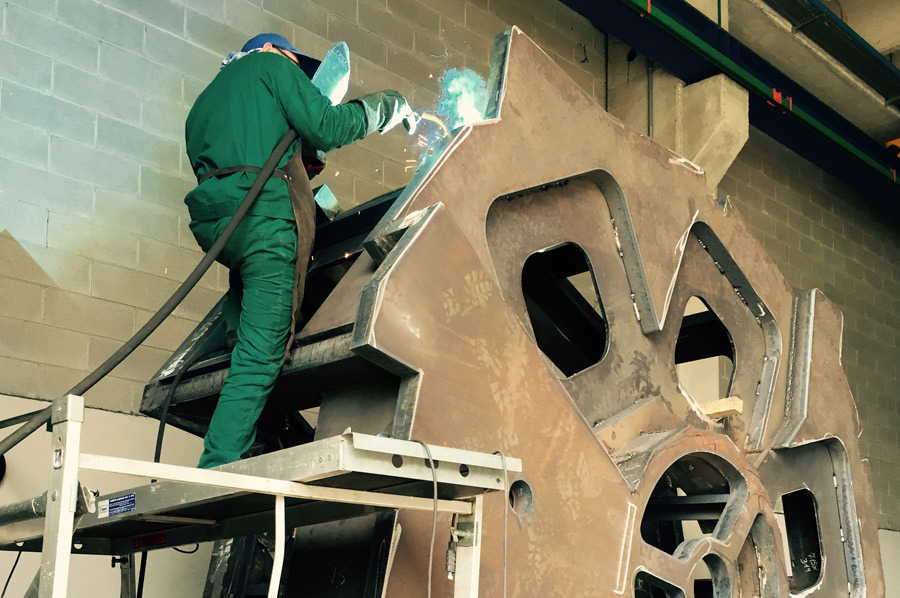 When it comes to transfer machines, having a solid and efficient base is crucial. The base gives an essential contribution to the overall performance of a transfer machine, especially when the level of complexity is high.
Having a base designed according to specific ergonomic characteristics helps the operator use the machine, as well as reach considerably better performance levels in terms of duration, speed, reliability and accuracy.
CIF Carpenteria designs and manufactures bases for transfer machines made with sheet steel of the highest quality, which stand out due to a high thickness and accurate welding work performed in compliance with the best quality standards (according to ISO 3834-2 certification-2 ).